The Benelli SuperNova Shotgun is a strong, lightweight 12-gauge shotgun chambered for 3-1/2-inch magnum that is weatherproof.
The Benelli SuperNova Tactical Pump-Action Shotgun is an ultra-reliable, nearly indestructible defense tool that works well as a home-defense shotgun, a tactical shotgun, or for bear protection in the backcountry. The Benelli SuperNova Tactical comes with either ghost ring or open rifle sights, as well as a protected front sight post that allows for quick sight acquisition while standing up to harsh environments.
The receiver is pre-drilled and tapped to accept a Weaver® 423M base (not included). The ComforTech® recoil-reduction system dampens magnum recoil and reduces muzzle rise for quick follow-up shots. A shim kit allows you to adjust the drop and cast. A short barrel with a fixed, cylinder choke is ideal for close-range work. For unrivaled strength and weather resistance, Benelli builds the SuperNova with corrosion-proof polymer over-molded on a skeleton framework to form a single-piece receiver and buttstock.
All metal parts are non-glare and anti-corrosive. With dual-action bars, the polymer forearm pushes a rotary-head bolt back. In any situation, aggressive ribbing on a contour-tapered forearm provides a secure hold while cycling the action. A magazine disconnect button on the forearm allows the user to quickly unload the chamber without releasing another round from the magazine, allowing the user to quickly load another round via the ejection port.
The Nova has a magazine cap that doubles as a tool for removing the single pin that holds the trigger assembly in place; the shotgun can be field stripped down to its basic components in under a minute. All 2-3/4″, 3″, and 3-1/2″ ammunition is compatible with the Benelli SuperNova Tactical pump-action shotgun. The gun has built-in sling attachments.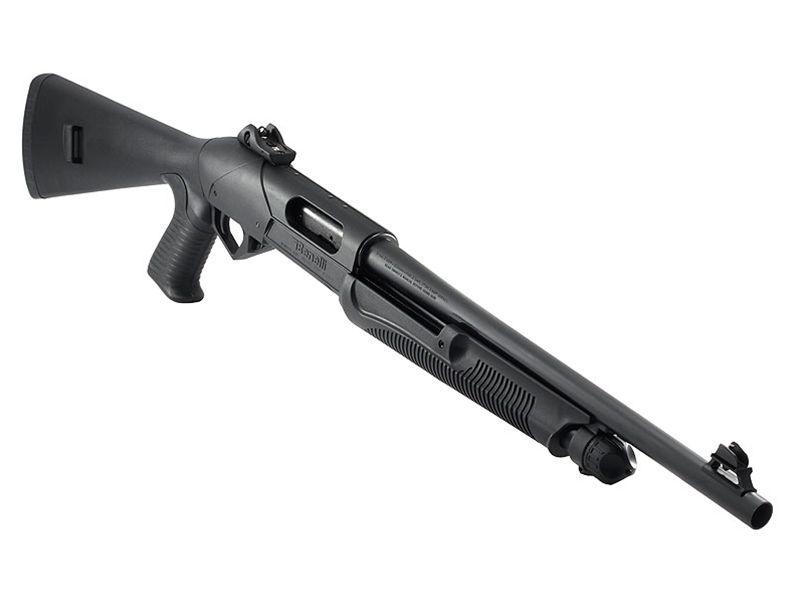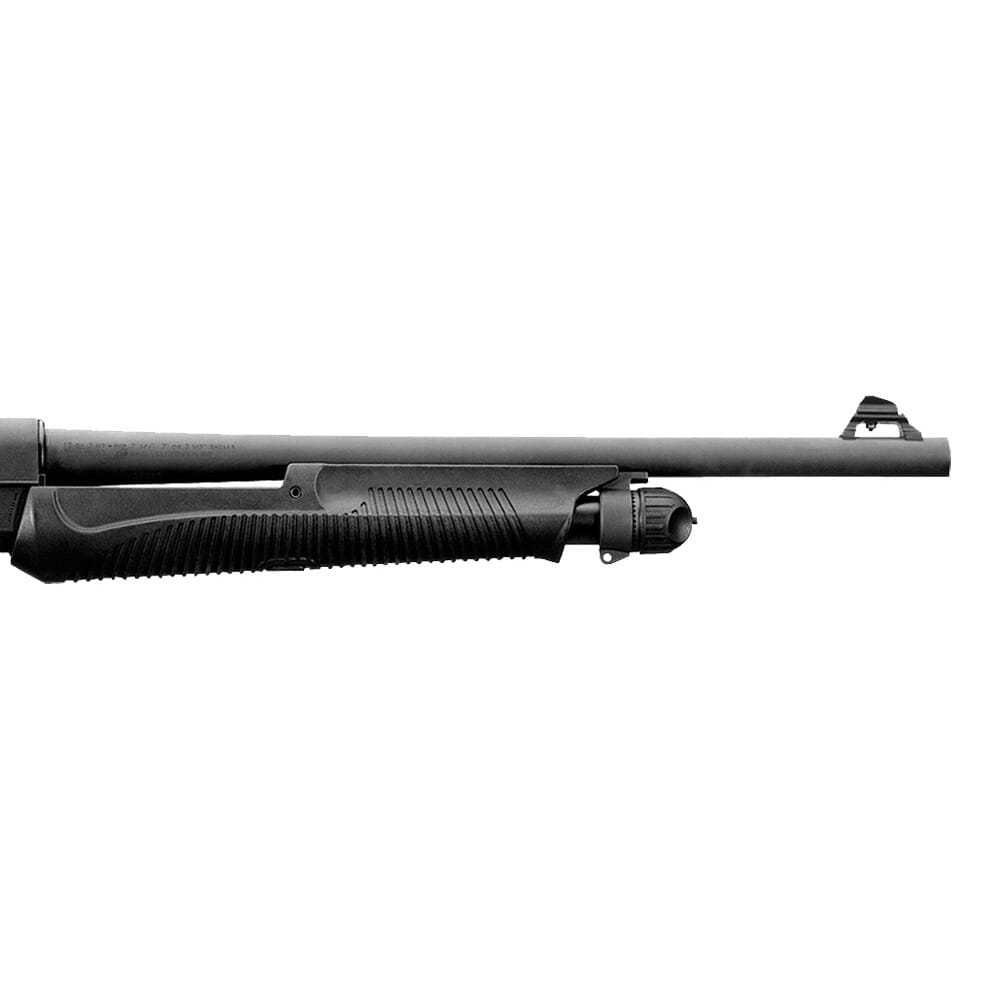 Features
ComforTech recoil reduction system
Steel skeletal framework over-molded with high-tech polymer
Forend shell-stop button
Enlarged trigger guard for gloved hands